Credentials
When hiring a chimney service, you want to know you are hiring a company you can trust. We are proud to be affiliated and certified by some of the industry's leading organizations.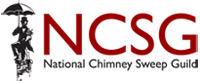 National Chimney Sweep Guild (NCSG)
The National Chimney Sweep Guild is a nonprofit trade association existing to promote the success of its members by providing progressive services, encouraging professionalism and ethical accountability, and advancing the chimney and venting industry through public awareness of the trade.
---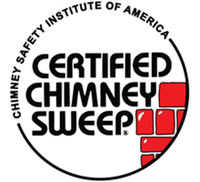 Chimney Safety Institute of America (CSIA), CSIA Certified
The Chimney Safety Institute of America is a nonprofit organization governed by a volunteer board of directors dedicated to the education, training, and certification of chimney and industry related professionals. Clean Sweep Chimney Company LLC has been certified by the CSIA. This certification is earned by demonstrating an extensive working knowledge of chimney sweeping practices. All of our technicians must pass a 100-question test, administered by a CSIA-approved proctor or given after attending a CSIA Certification Review.
---
Fully Licensed & Insured
We are fully licensed & insured through Veracity Insurance.