Chimney Repairs & Accessories
We offer the full range of repairs and accessories for chimney systems, big and small. From HeatShield repairs to new chase covers, caps, and dampers to minor exterior chimney repair, you can count on us for quality work for your chimney and fireplace.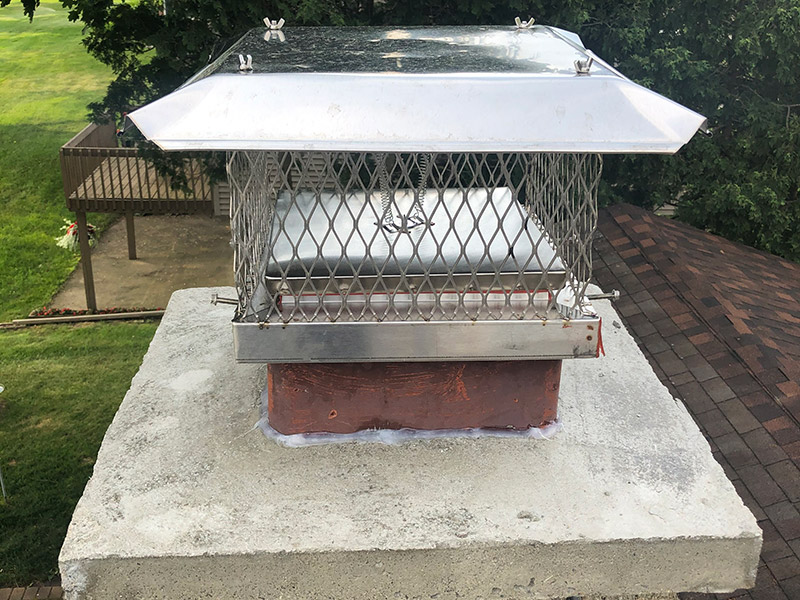 HeatShield Repair
HeatShield can help restore your chimney to its peak operating level of efficiency and safety. We sell and repair HeatShields, which is a durable coating applied to the inside of your chimney that can eliminate hazards and draft issues caused by cracks, gaps, and other imperfections found in chimneys.
Rebuild Crowns
Improperly built crowns are a common problem. If yours is cracked or poorly constructed – allowing water penetration or posing a fire hazard – we'll build a proper one.
Chimney Caps
The best way to prevent moisture from rain and snow, animals, leaves, and other debris from entering your chimney is to install a chimney cap. We offer high-quality caps.
Replace Chase Covers
Leaky or damaged chase covers, and those made of masonry, are potential hazards on prefabricated metal fireplaces. We help eliminate problems before they start by replacing masonry and rusty metal chase covers.